An icon of style, luxury and speed needed their South East Asia HQ to align with the legendary brand
Location
Raffles Place, Singapore
Square Metres
Private offices and open workstations for 16 people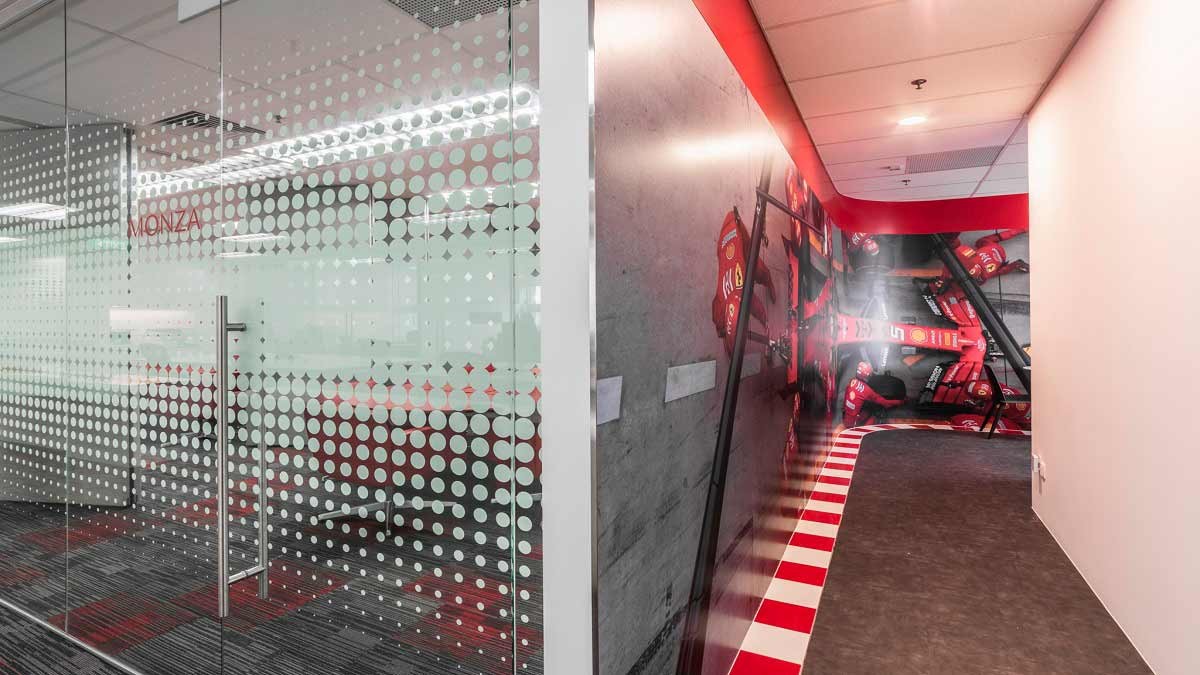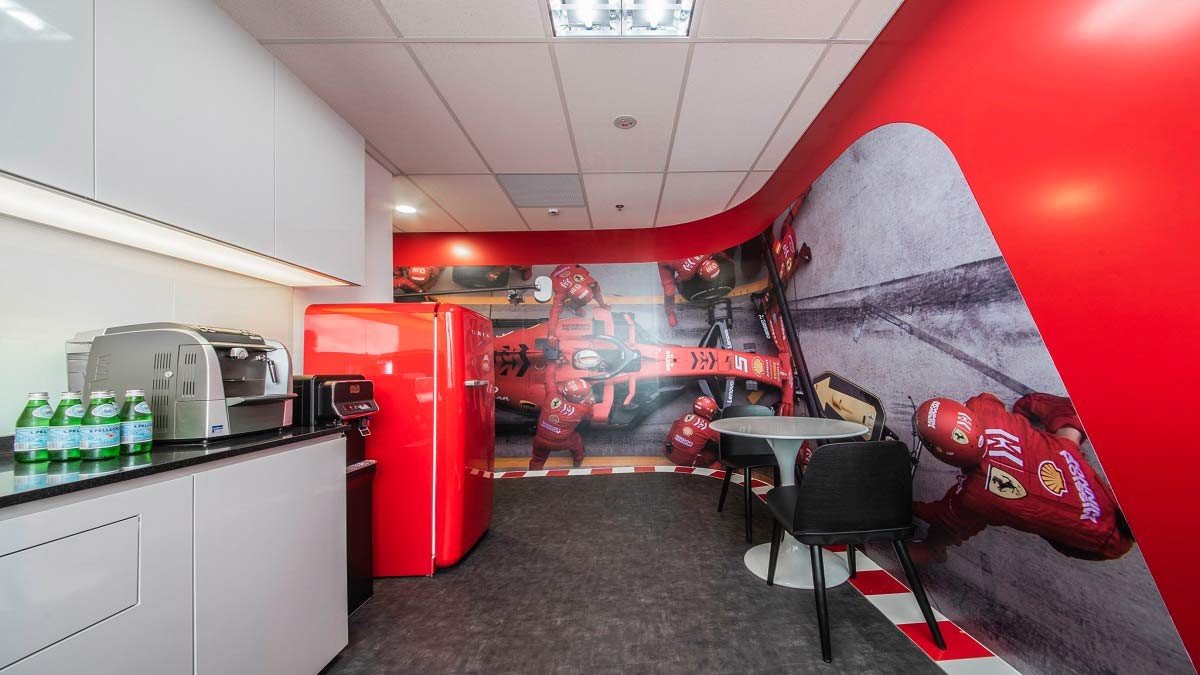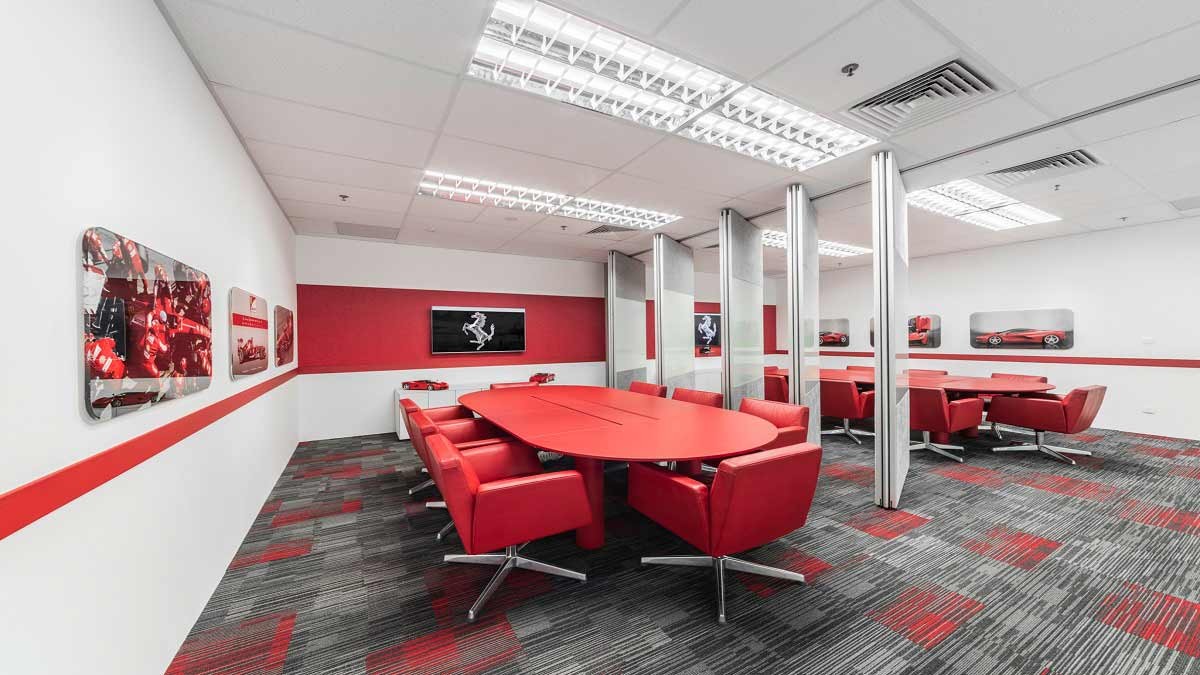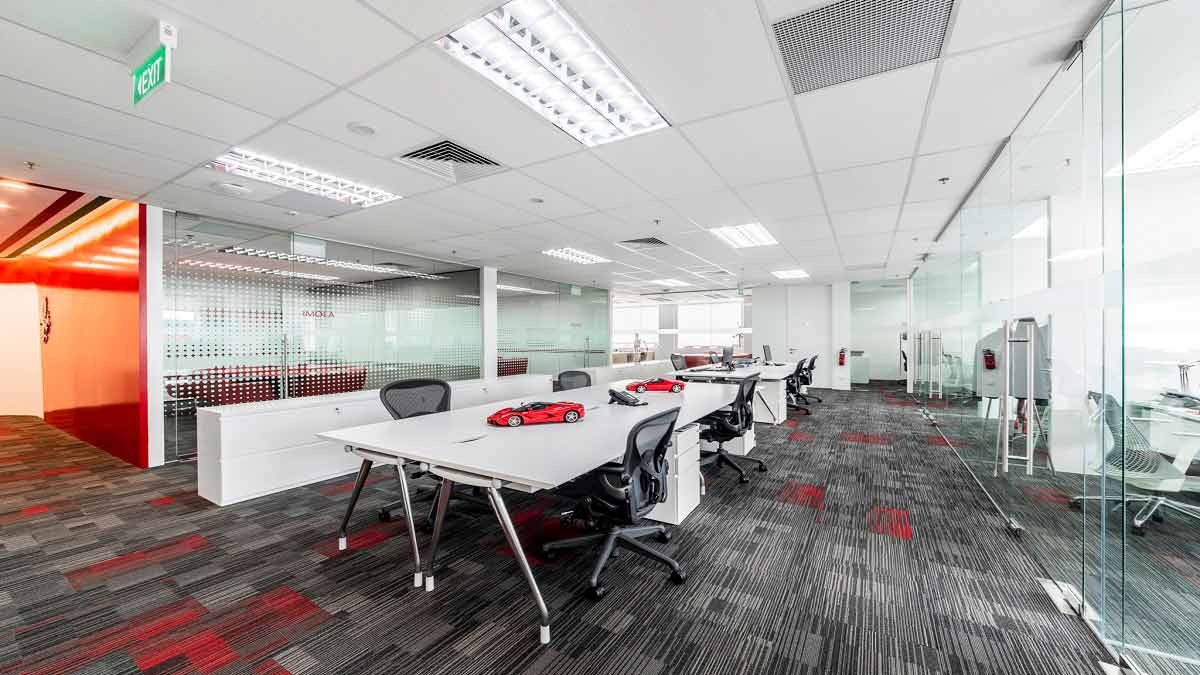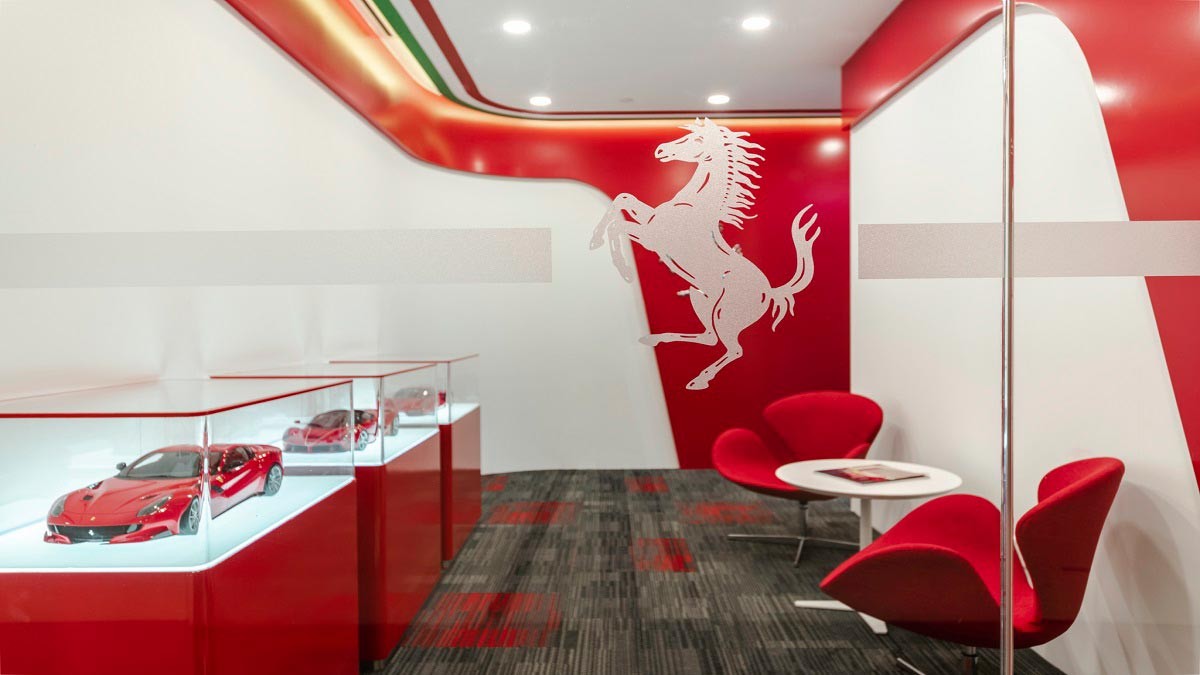 Challenge
Say the word Ferrari and it evokes emotion. The brand has built legendary status with the Prancing Horse symbolizing Italian luxury, exclusivity, performance, design and quality the world over. Singapore is home to the South East Asia Headquarters, and following growth in the region it was time to relocate into a new space aligned with the iconic identity to accelerate the company into the next phase of growth.
Approach
Heritage is at Ferrari's heart and the new Headquarters needed to reflect the passion and excitement amassed over the years competing in Formula 1, and emphasize its reputation as the manufacturer of iconic sports cars.
Smooth, flowing curves represented aerodynamics and chicanes. The bold use of red, white and green to express the Italian flag. The start line and pit stop used to break up the spaces into clearly defined areas. Each choice and design feature was sleek, elegant and considered. Small details were added to make a big difference throughout.
Result
Like all regional HQ's you want that wow factor, and Ferrari's truly delivers against the brief. More work points were created for the growing team and meeting spaces expanded for discussions and collaboration. Natural light floods the space with glass paneling making the 4,033 sq ft area feel spacious and refined.