Valuation advisory
Know the potential of your real estate assets with market-leading valuation advisory and insights. Looking for a real estate valuation expert? We can help!
A global valuation advisory leader
valued assets in India in 2020
1,550
No. of assets valued in India in 2020
No. of assets valued globally in 2020
1,700+ 
Team of valuation advisory experts globally
Real estate asset valuation
- Land valuation
- Immovable property valuation
- Plant & machinery valuation
- Commercial properties valuation
- Special purpose vehicle valuation
Comprehensive due diligence
- Project approvals, progress review, cost overview & estimates
- Technical & approvals due diligence
- Property pricing & risk implications
- Cash flow analysis, financial forecasting, risk simulation & statistical analysis
- Construction schedule & status assessment  
Portfolio appraisal services
- REIT valuation & advisory
- IPOs & overseas listing
- Valuation for M&A
- Valuation for equity & debt financing
- Institutional portfolio valuation
- Financial instruments valuation
Strategic advice

- Personal portfolio management & annual reporting
- Portfolio rationalisation
- Hold/sell analysis & transaction advisory
- Pre-investment & post investment value monitoring
- Entry & exit strategy
Who we are
We're a robust team of valuation advisors powered by real-time data, world-class research and tech-based solutions to help you know the real value of your real estate assets. Our team's business network with sector and global practices helps you assess the value of your assets or portfolio. As your trusted advisor, we take a sector-led approach providing you unrivalled expertise and continuity across real estate asset classes with a strong network of globally connected team and local market insights.
How can this service help you?
Identify cost savings & efficiencies
Deep market knowledge and accurate data insights used to curate best-in-class solutions
Technology solutions
Our tech-based solutions helps you build a stronger valuation advisory business
Globally best practices 
Allegiance to code of ethics, fair & transparent processes and alignment to industry standards
Uniquely positioned to deliver - Our solution is unique for three reasons
A deep understanding of industry
We interpret market data into strategic solutions

Proactive insights into the future of real estate
Client-centric advisory
 
Solutions curated to align real estate operations with your overall business objectives
Local expertise, global reach
Global Best practices.

Service delivered through local experts.
Industries and sectors of interest
Value all types of sub-asset classes ranging from large-scale integrated townships & group (including affordable) housing projects to individual plots, condominiums, floors, villas, bungalows, farm houses, and apartments.
Office (including IT, ITeS)
Value your commercial office properties, and capture aspects that enable profit enhancement to investors and buyers, highlight benefits that are likely to attract tenants, and enable higher long term sustainable value.
Understand the rapidly evolving dynamics of retail real estate sector, ranging from high streets to retail shopping malls, and advise on ways that will allow enhancement of your asset's value by creating great places and precincts for customers.
Get more value from your hotel, leisure and hospitality properties by analysing its potential alternative re-uses for brownfield and greenfield projects.
Industrial, Logistics, Warehouses, and SEZs
Develop, value and manage industrial properties (including logistic supply chains) covering independent warehouses, industrial townships, and SEZs, starting from our in-depth and focused advisory services.
Valuations and strategic advisory* of senior living projects, student accommodations, healthcare facilities and hospitals, data centres, and multi-level car parks, among others across these alternatives sectors.
Covering economic infrastructure, such as renewable energy (solar and wind) projects and transportation sector including roads and ports, and social infrastructure, we provide strategic consulting advisory and valuations to government departments across various geographical segments in India.
We provide valuation estimates and strategic consulting advisory to facilitate divestments of government-owned assets and private sector investments in government lands via PPP mode through comprehensive bid process advisory.
Talk to us about the value of your real estate
What's your property or portfolio really worth?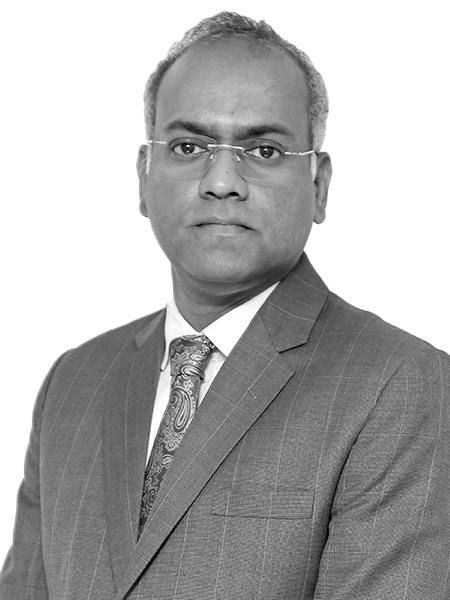 Jerry Kingsley
Head, Strategic Consulting and Value and risk advisory India & City Lead- Capital Markets, Chennai