(re)Imagine Real Estate Investments
Office space emerged as the most preferred segment by High Net worth Individuals (HNIs) in India, accounting for 67% of their total investments in real estate
The global High Net Worth Individuals (HNI) as an investor class of 19.6* million with combined wealth of USD 74* trillion have favoured real estate as the second largest pie with 23% share of their total investment portfolio. Investment opportunities are currently overshadowed by the unprecedented challenges created by the ongoing COVID-19 pandemic. Although the current situation has put all investments in pause mode, real estate as an asset class is more preferred given their tangible nature, stable income, steady returns and collateral value.
Real estate accounts for 23% share of Global HNI investments in 2019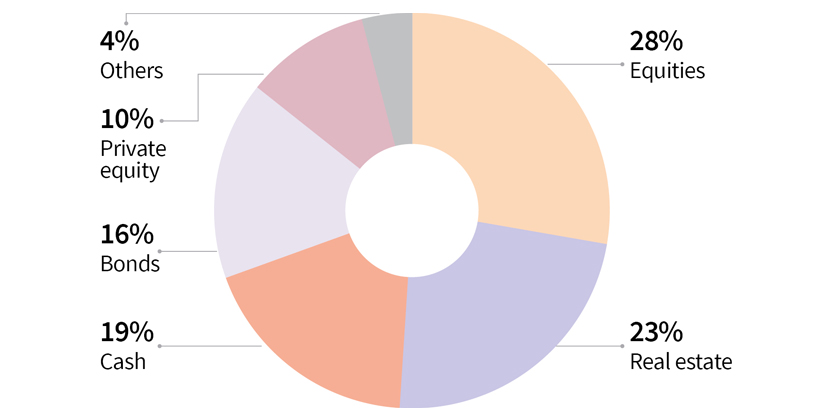 In India, investments in real estate segments have undergone transition over the last decade and offices have become one of the most preferred choices now. India had 601 million sq ft of grade-A office space across its top seven cities, as of Q1 2020 and has seen record absorption, steady rentals and low vacancy levels until the onset of the global pandemic.
Some of the key highlights of India's office space that make them attractive are:
30 mn sq ft average annual net absorption for last four years
Robust market fundamentals due to steady rentals, low vacancy rates and limited supply
Successful listing of two office space based Real estate investment trusts (REIT) since April 2019
270 mn sq ft Indian office space with REIT worthy potential valued at USD 33 bn
Strata office market estimated to be ~180 million sq ft across top 7 cities
Strata office market valued at ~ INR 2.26 lakh crore (~USD 30 bn) as of Q1 2020
The office segment is expected to witness new trends and emerge refreshed, once we leave the current pandemic behind us. As the world braces for a new normal after the pandemic is brought under control, HNIs can make opportunistic investments. Real estate, which plays the dual role of contributor as well as a beneficiary of this growth, will prove to be the most important asset class in the HNI portfolio.
*World Wealth Report 2020 by Capgemini

Fill out this form to download report
Personal portfolio management
We share investment management advice, provide access to a network of developers and funds, protect your investment and offer compelling insights.