Jakarta's real estate outlook for 2021
It was not all doom and gloom for the Jakarta property market during the pandemic. So which sectors were the most resilient in 2020, and how is the outlook for each of them in 2021?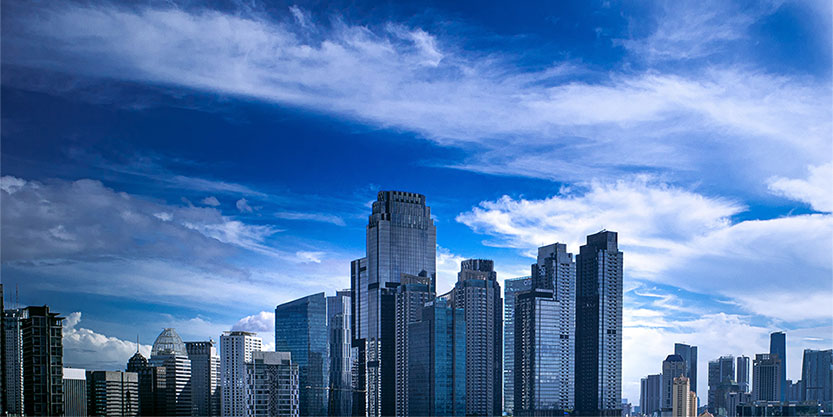 For much of the Jakarta real estate market, 2020 was a challenging period.
Large-scale social restrictions to curb the COVID-19 transmission led to relatively weak demand for office space and rental decline, while several new completions pushed vacancy rates higher. Even shopping malls saw a similar situation with some new openings delayed. Meanwhile, condominium absorption dropped as only a handful of projects were launched.
On the other hand, logistics and landed housing sectors received a good response from the market despite the pandemic. Data centres also have been receiving quite a lot of interest from foreign investors.
There are reasons to be optimistic as we progress into 2021
The economy is likely to rebound after Indonesia fell into recession last year, and most economists predict the economy would return to a growth cycle this year. Other supporting factors include the availability of vaccine, public investment in infrastructure, stable exchange rates for the rupiah and low benchmark interest rates to stimulate the economy. We are also expecting the issuance of detailed regulation on the omnibus law, which is highly expected to be a catalyst for foreign investment.
However, it is important to note that coronavirus-related risks remain. In the office market, occupancy and rental levels are likely to remain under pressure. Flight to quality will continue as a predominant theme in the occupier market as newer and improved buildings with competitive rents come online. Health and wellness will remain the main priority of businesses and occupiers will likely provide high-quality space with more collaboration areas.
The prime mall vacancy rate is likely to rise since new projects postponed last year will start to operate this year. The most active retailers will still be in the F&B sector, followed by personal grooming and fast-fashion sectors. However, entertainment centres will have to wait until the situation improves to become fully operational.
Overall demand for condominiums has been relatively slow, albeit with a few bright spots over the past five years. Currently though, it has been compounded by the pandemic. Activity from condominium buyers will remain weak as investors continue to take a wait-and-see approach. Condominium demand is closely linked to market sentiment, and it will recover once buyers are convinced of the situation. Conversely, the landed housing market will stay active as it tends to attract a more significant proportion of end-user buyers where demand is more stable.
Logistics will continue to offer good prospects in the long-term, with the growth of e-commerce positively impacting demand. Data centres also stand out as a growth area, as data consumption and storage continue to expand due to the growing number of internet users.
During the first two months of 2021, the Jakarta research department received enquiries mostly for logistics and landed housing market studies. This implies that Indonesia's socio-economic potential remains attractive for investors and developers. Therefore, we are cautiously optimistic for the year ahead.