Workplace  Re-entry
Assessment
Welcome your employees to a safe workplace
The current pandemic has created unprecedented challenges and affected our work lives in many ways. Amidst this, there have been several significant learnings as well. First and foremost is that safety and wellbeing of employees takes precedence over everything else.
Introducing workplace offerings to ensure your office spaces are ready to welcome your employees to a safe workplace.
Workplace re-entry Assessments
Need help in assessing if your workplace is ready to welcome employees back?
Our experts will help you assess workplace readiness and safety to re-imagine your workplace.
Are your offices ready for a return to work? 
How will you ensure that you are operationally prepared for re-entry?
Do you have a safe employee transportation process?
Does your workplace comply with COVID-19 state notifications?
A strong team of Consulting, Health & Safety, Engineering, Facilities and Projects experts to optimize your workplace and create healthy and safe offices that are ready to welcome your employees.
Subject matter experts to ensure you get actionable insights on all aspects of workplace re-entry.
A global platform backed by strong domain capabilities in technology, engineering, sustainability, health & wellness.
Tailored workplace re-entry consulting based on your needs – from full portfolio assessments to single site preparedness.
Complete safe workplace assessment of processes, procedures followed currently, systems, people practices and technology.
Physical inspection of your facility to ensure a clean and healthy environment for staff.
Our Projects, Facility & Consulting teams can jointly propose specific solutions in line with best practices to support re-entry to a safe workplace.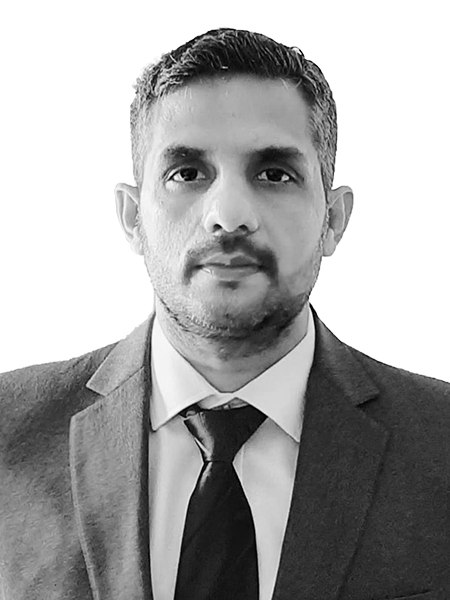 Padma Kumar
Senior Director Head of Engineering Operations – West Asia Corporate Solutions
I would like to acknowledge that JLL truly lives up to its key values – teamwork, ethics and excellence! The team that we worked with for this project was extremely professional, supportive and took time to understand our requirement and delivered with a "we can do this" attitude. In a very short period of time they built a platform of trust. What is incredible is that they delivered exceptional workplace safety services especially in these uncertain pandemic conditions. We thank JLL for their support. 
Head of Group Property and Facilities, CDC Investment Pvt. Ltd.
I have no words for the team who has been actively engaged directly and indirectly during these circumstances where they have put their self-concerns behind and offered services critical in the current scenario. My salute to all those who have been instrumental in carrying out these services for us. Thank You!
Program Director, Large IT & Technology Consulting 
We would like to appreciate how JLL has helped us in these tough times. The services they have brought about are phenomenal and significant for the safety of our staff. This goes a long to prove that JLL is much ahead of times.  
Real Estate Leader, Leading professional Services Company