JLL Business Services (JBS)
As a global company, we offer so much more than commercial real estate. Explore career opportunities in diverse fields such as marketing, accounting, finance, HR and many others.
Where will you make a difference?
JBS supports the JLL business lines that provide facility management, leasing, property management, consulting, and a range of other services to our clients around the world. In JBS, you'll leverage your expertise, best-in-class technology, and our OneJLL mindset to deliver superior client service.
Our centers around the world
Join a supportive team in a dynamic workplace rooted in a culture valuing employee well-being. We strive to make JLL an inclusive place to work by fostering and celebrating diversity. With abundant opportunities for professional growth and development, you'll be empowered to shape a brighter way.
Ginni Kapoor

Operations Lead, Finance and Accounting

"Ample opportunities exist within JBS to learn and enhance one's knowledge in the Finance & Accounting domain. JBS creates a high-commitment work environment where colleagues are encouraged to achieve through empowerment and development."

Nancy Wang

Manager, General Accounting

"It has been a great experience working and growing in the JBS finance team. The opportunities provided to me have enhanced my personal abilities and have helped me achieve career growth."

Sumant Maheshwari

Assistant Manager, Finance and Accounting

"It has been a fabulous experience working with multi-cultural teams. I have more understanding and respect for cultural differences and can easily align with global teams to deliver better service to customers and partners."

Sara de la Tour

Program Manager

"After my second daughter arrived, I returned to work in a phased manner, easing back into the business without the pressure of returning full-time. With the support of my manager, team and HR, I didn't have the same concerns I had after taking leave for my first daughter, and I am happy to be back at work!"

Marcel Kuoni

Selected candidate for ACE Cohort 3

"ACE is our flagship program for career growth, and my journey has been remarkable. The quality of the webinars, the contact with colleagues and the strong network of global leaders has been a unique opportunity for my career."

Aleksandra Bartoszewska-Krysa

Team Manager, Financial Management, Lease Administration

"I have been with JBS since 2018. In my career here, I have worked with many clients and learned about the different scopes of services. It has been a great learning opportunity for me and I see good growth moving forward as well."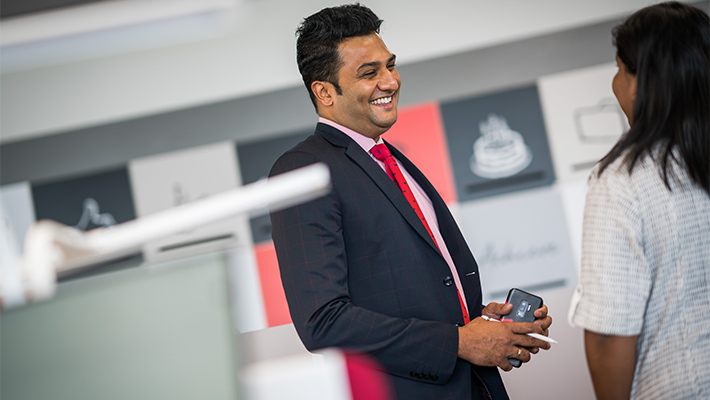 Let's connect
Our talent network is the ideal place to enhance your job search, speed up the application process, or learn more about life and careers at JLL.